Whitney – Split Level
Why Choose a Split Level Home 
Split-Level homes allow for both separation of space and a sense of variety inside your home. The different levels, ceiling heights, and sizes of rooms give you designated living areas and spaces for many different activities. 
‍For example, the bedrooms and private areas can be on the upper levels to take advantage of the views and natural light.  The ground level can have all the 'common' spaces including the kitchen, dining room, and laundry room where you and your guests will spend a lot of time. The staggered design of a split-level house also gives you the option to create a variety of moods and feelings throughout your home. Your choice of how you want your home to be positioned will determine whether you wake up to the warmth of the sun streaming into your kitchen and dining areas each morning or relax watching the sunset from your elevated deck in at the end of your day.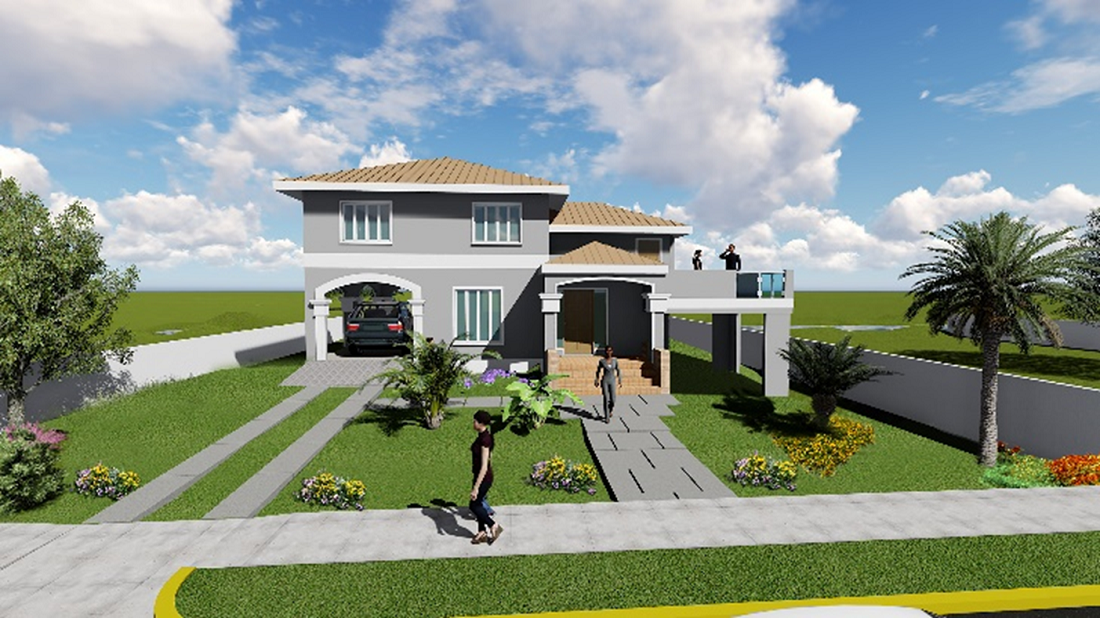 Whitney – Standard  Split Level       –  BZ $498,000
The Withfield Courts Standard Split Level is the Whitney.   It is approximately,  1,600 sq. ft. It  has 3 bedrooms, 2.5 bathrooms and includes:  
Concrete driveway to roadside 

Impact-resistant windows

 

Solid surface kitchen cabinet tops

 

Air condition in each  bedroom (mini splits) 

 

Water heater (electrical)

 

LED light fixtures 

 

Site fill

 
The Homeowner also has the option to modify their Whitney by adding  the following features: 
Fully 

enclosed 

single

 or double 

garage with automatic doors
Customized Split Level
Your split-level home should have your personality coursing through every room and in every last detail.  At Withfield Courts, we welcome your concepts and design ideas to the process.  You may have been thinking about which rooms you want on which level for quite some time. You may even want to have two decks instead of one. We will customize your plan to maximize the space and create a sense of natural flow from room to room. ‍We pay extra attention to fine details such as ceiling heights, placement of windows, and dividing walls to make the most of your location and give you the home you've always wanted.