Willow – Single Level
Why Choose a Single Level Home
Single level homes are appealing to many homeowners for various reasons. From parents seeking to downsize after their children move out, to young families wanting a floor plan with all bedrooms and living areas on the same level for easier mobility. Single level homes are also great for energy efficiency and allow for  variation with ceiling heights.   
If you're a first-time homeowner, with a limited budget, looking to maximize every square footage, or are simply looking for a smaller house, a single level may be the way to go. Once you have decided that a single level is the house for you, we will get to work.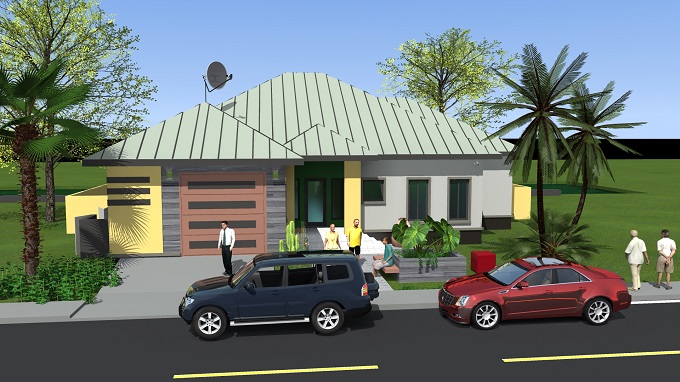 Willow – Standard Single Level – BZ $295,000
The Withfield Courts Standard Single Level  is the Willow.  It is approximately 1,235 sq. ft.  It has 3 bedrooms, 2 bathrooms and includes: 
Concrete driveway to roadside 

Impact resistant windows

 

Granite surface kitchen cabinet tops

 

Air condition in each bedroom (mini splits) 

 

Water heater (electrical)

 

LED light fixtures 

Site fill

 
Customized Single Level
We appreciate the creativity and ideas you bring to the building process. You may have been thinking about your ideal single level home for some time and are ready for it to become a reality.  At Withfield Courts, one of our specializations is in customizing houses to suit your style and need. We will listen to you and provide those personal touches that you expect to see throughout your home.